Welcome to the MCC Home Centre App
Mortgage Centre Canada is one of the country's largest and best-known mortgage brokerage networks. Their app, Home Centre, allows you to carry their guidance in your pocket. This app is a fantastic tool to help current and future homeowners understand their mortgage needs. From researching your purchasing power to studying interest rates, this app means you have a wealth of information at your fingertips.
Today, we're taking a look at the Stress Test tool. You can customize your income, debt levels, interest rates, and more to see what your maximum loan amount would be based on today's stress test rates.
If you're not familiar with the stress test, this is a test that puts a borrower up against an interest rate of 5.25% OR two percentage points above the current rates offered by a lender, whichever is greater. This is meant to see how well a borrower could deal with a hypothetical rate increase, and whether their finances could still support a mortgage. A borrower's maximum loan amount is based on how much they could afford with the stress test rate, not present day rates.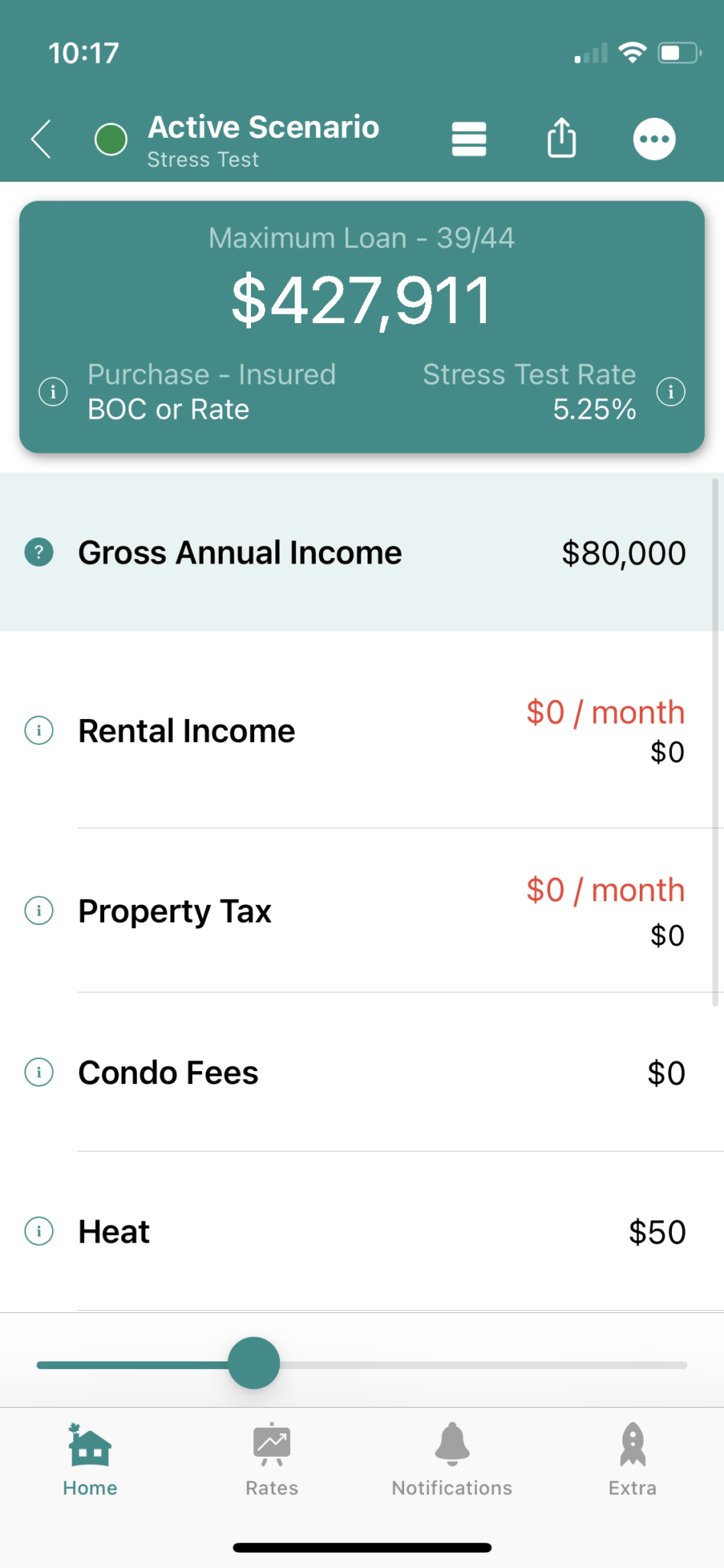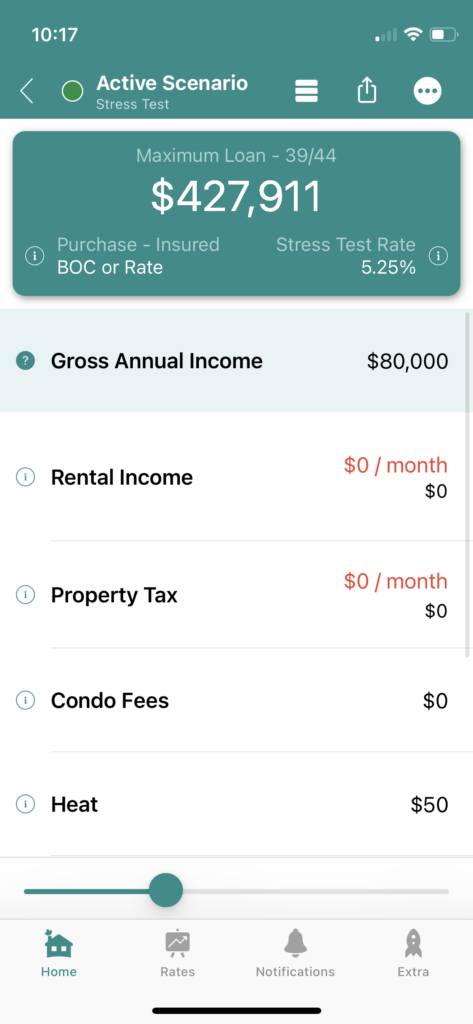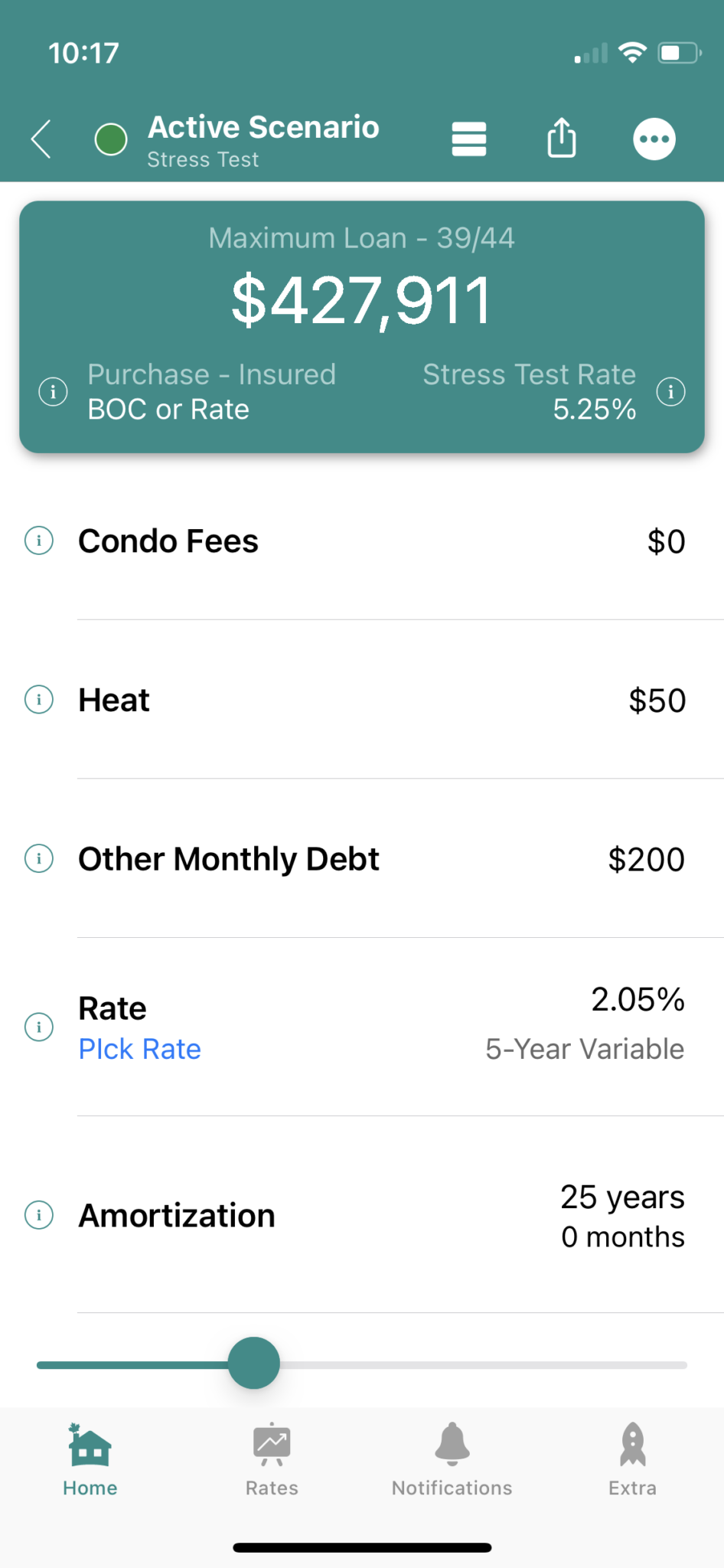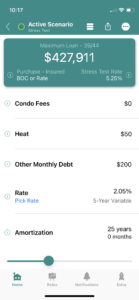 Using the sliders on the Stress Test tool,  you can set your annual income, debt levels, and expenses such as heat, property taxes, and condo fees. You can also specify if you have any source of rental income, and the rate and amortization period you would like. In this example, our hypothetical borrower has a maximum loan amount of $427,911 based on their specifications. 
The mortgage stress test is often overlooked by borrowers and perhaps under-emphasized by mortgage professionals. However, it's a deciding factor in your mortgage approval, and the Stress Test tool on the app helps you understand your potential qualifying amount.
You can download the MCC Home Centre App here.
Want to continue the mortgage discussion? Contact me or book a call into my calendar below.