Welcome to the MCC Home Centre App
Mortgage Centre Canada is one of the country's largest and best-known mortgage brokerage networks. Their app, Home Centre, allows you to carry their guidance in your pocket. This app is a fantastic tool to help current and future homeowners understand their mortgage needs. From researching your purchasing power to studying interest rates, this app means you have a wealth of information at your fingertips.
In this post, we're going to cover the Get Prequalified tool on the app. With this feature, users can quickly get prequalified for a mortgage by answering a few simple questions about their income, employment, and credit.
The following is a quick demonstration of using the Get Prequalified tool. All figures are hypothetical only – your own numbers will be different, and that's okay! This is just to show you how the tool works.
First, why should you get prequalified?
Getting prequalified gives you an estimate of the price you can afford for a home. This helps you determine your budget so you can get started on your housing hunt. It also helps brokers and lenders understand your financial situation, so they can find the best mortgage product for you. Getting pre-qualified on the Home Centre app provides you with a certificate, which will help your broker find the perfect product and lender. While a prequalification isn't a guarantee of a mortgage, it gives everyone (including you!) a better idea of your financial situation in the housing market
First, you will fill in basic information about where you plan to buy, your future property type, and whether you plan to rent out the home.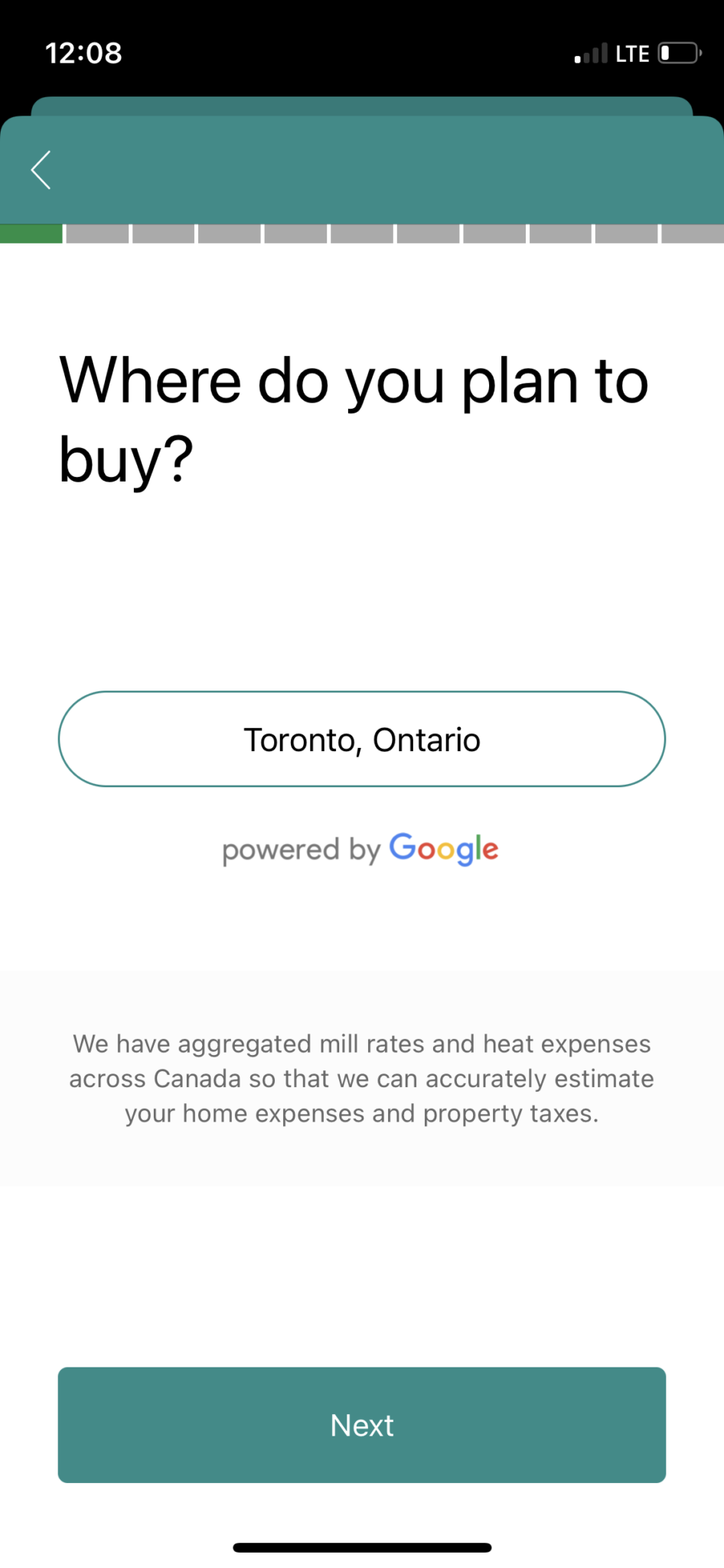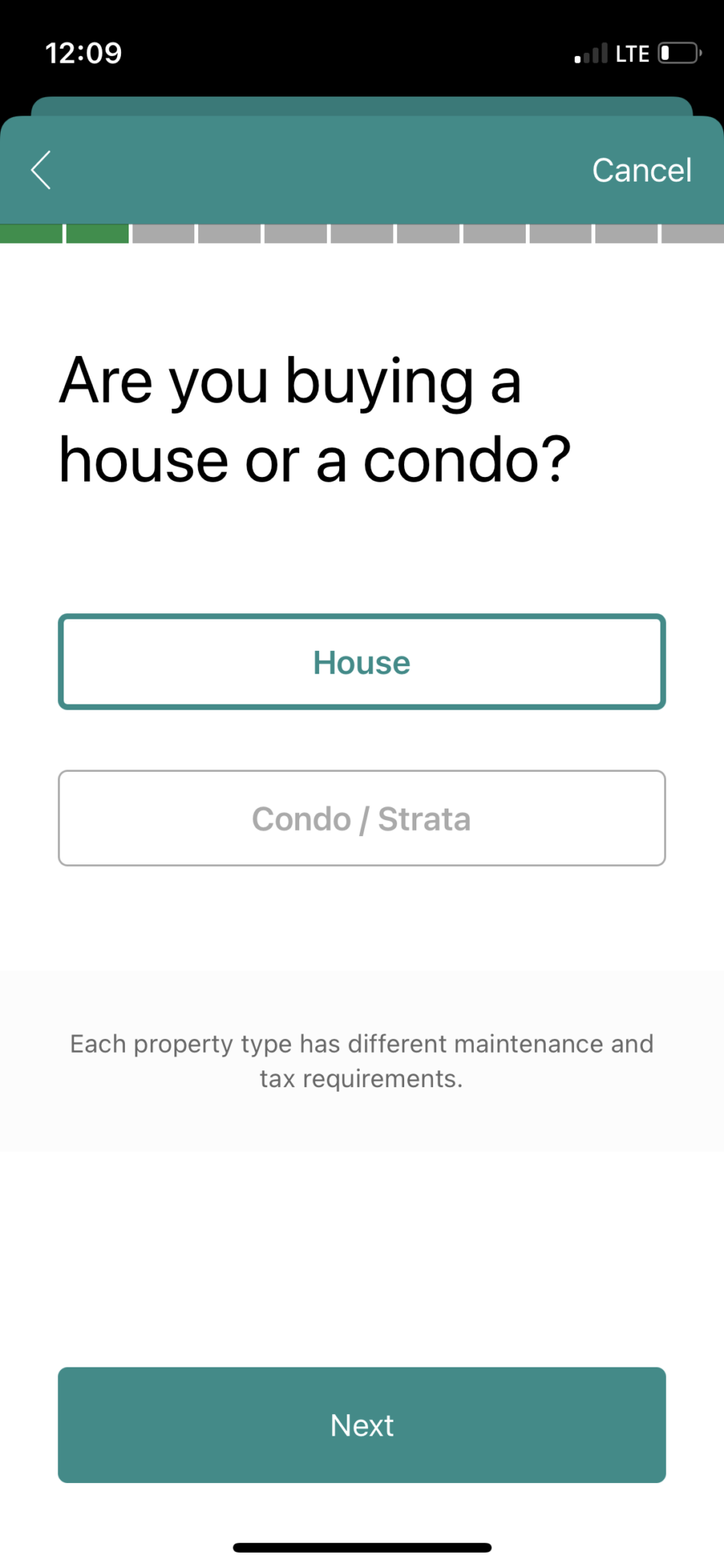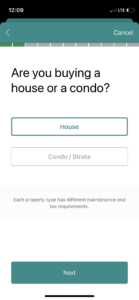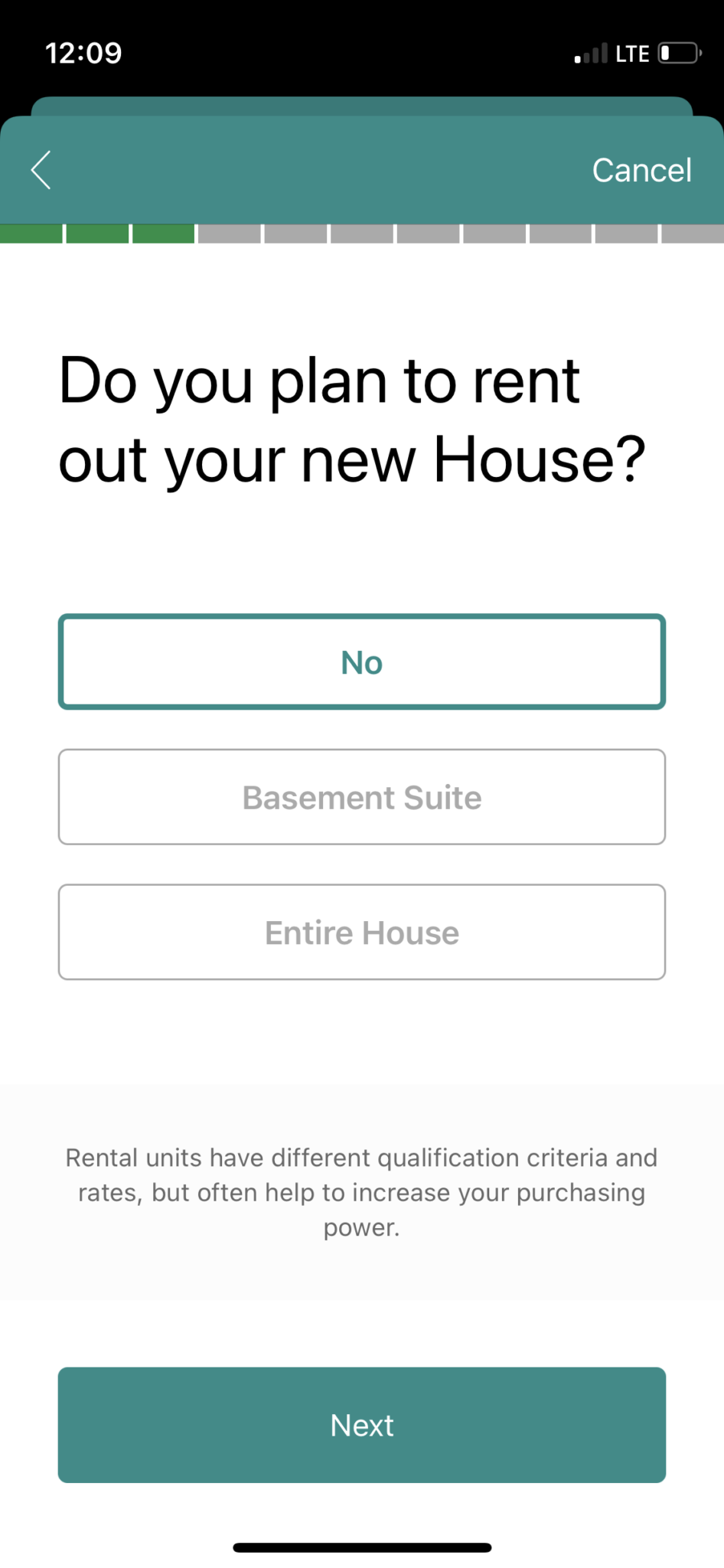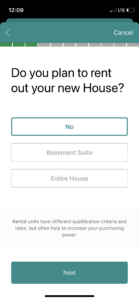 Next, you will enter your down payment amount, and whether you have any outstanding balances for credit cards, lines of credit, or other loans.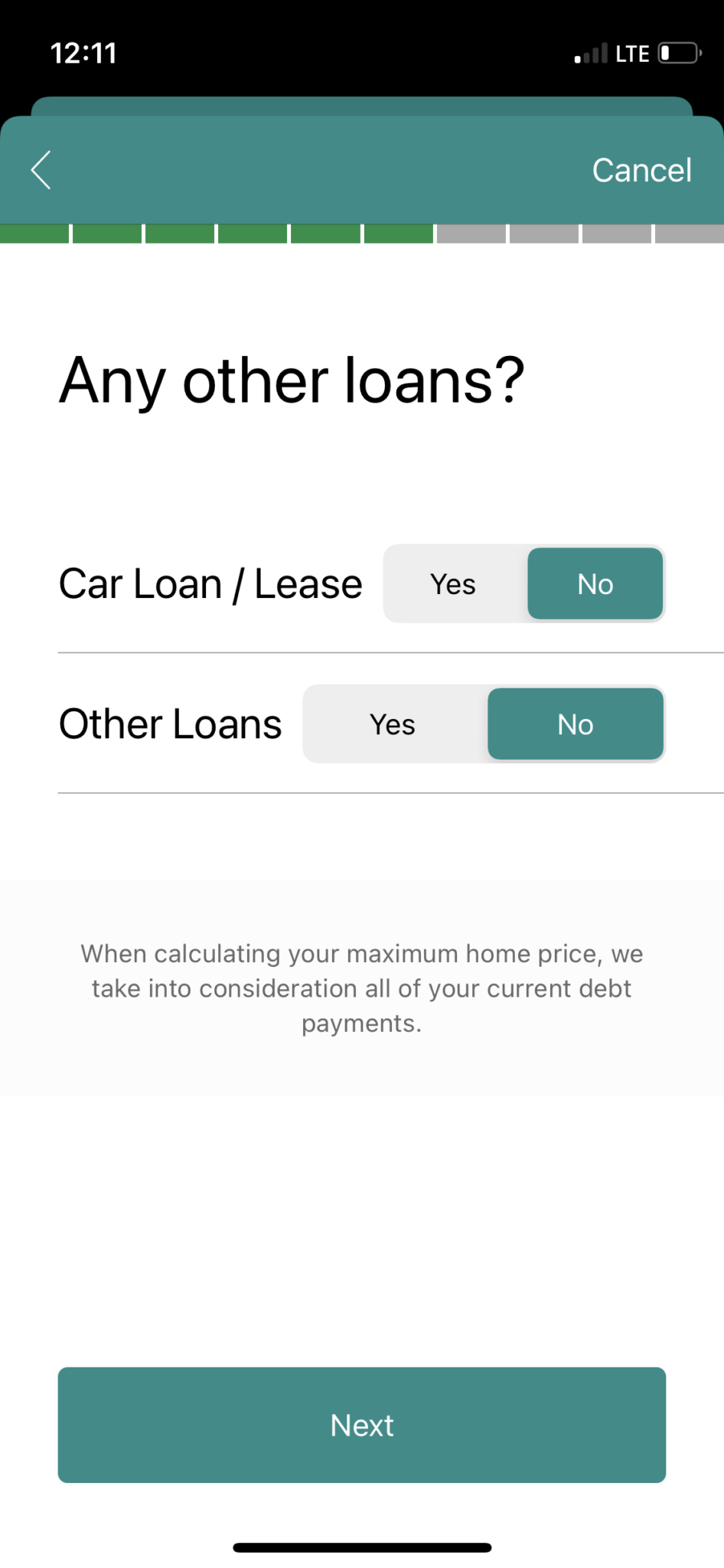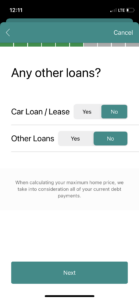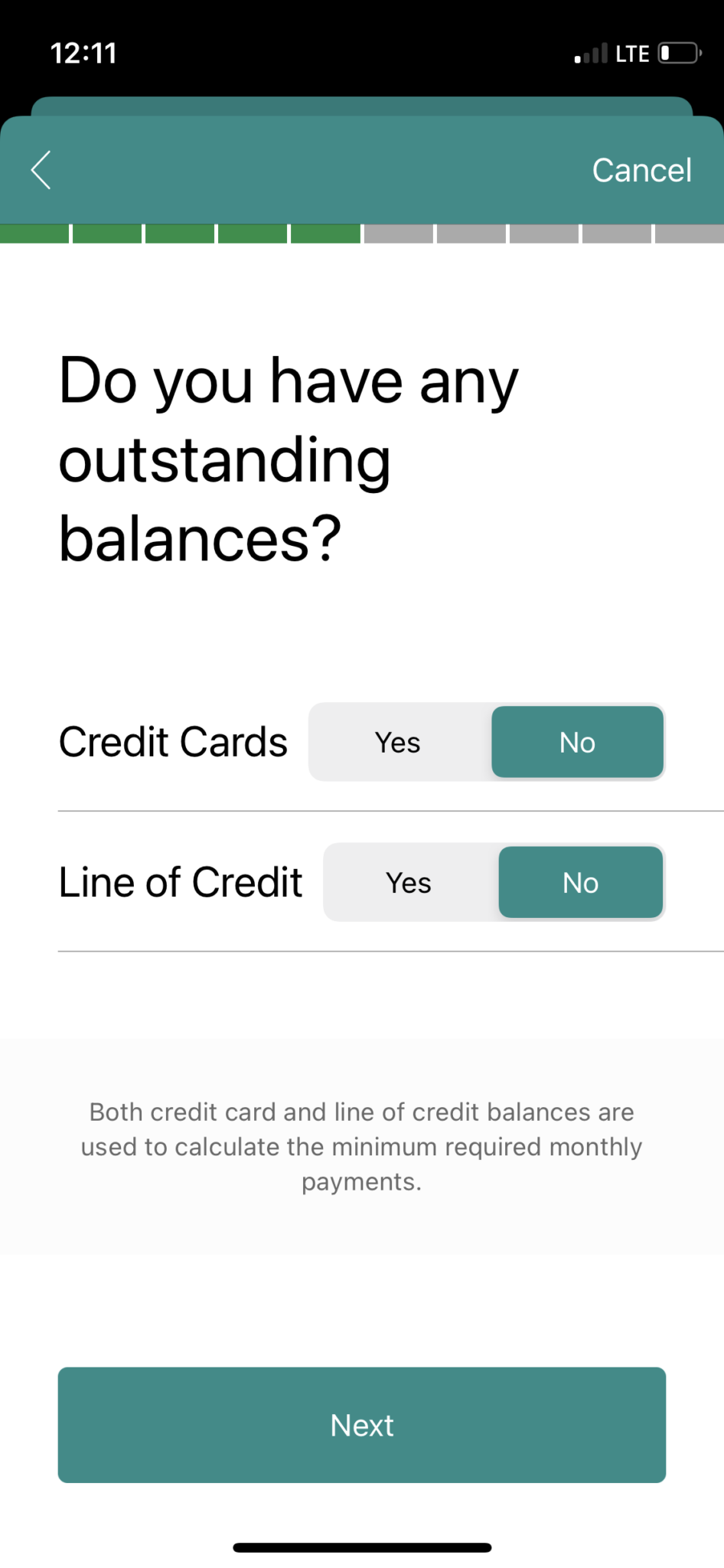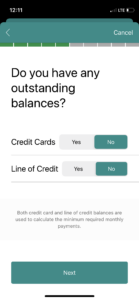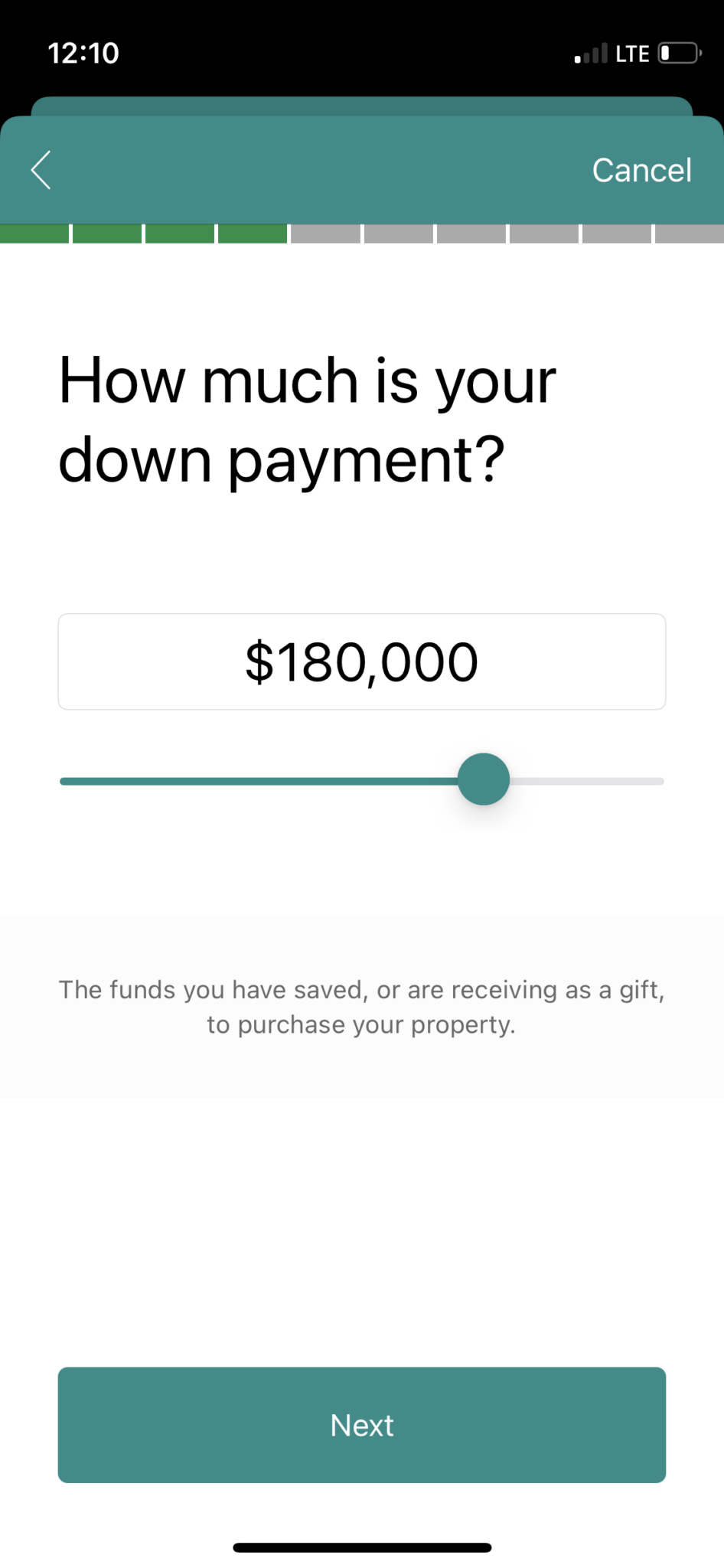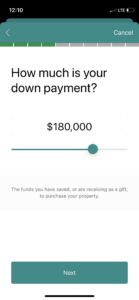 The final steps for the Get Prequalified tool are to input your employment status and income, as well as your credit score (if you know it).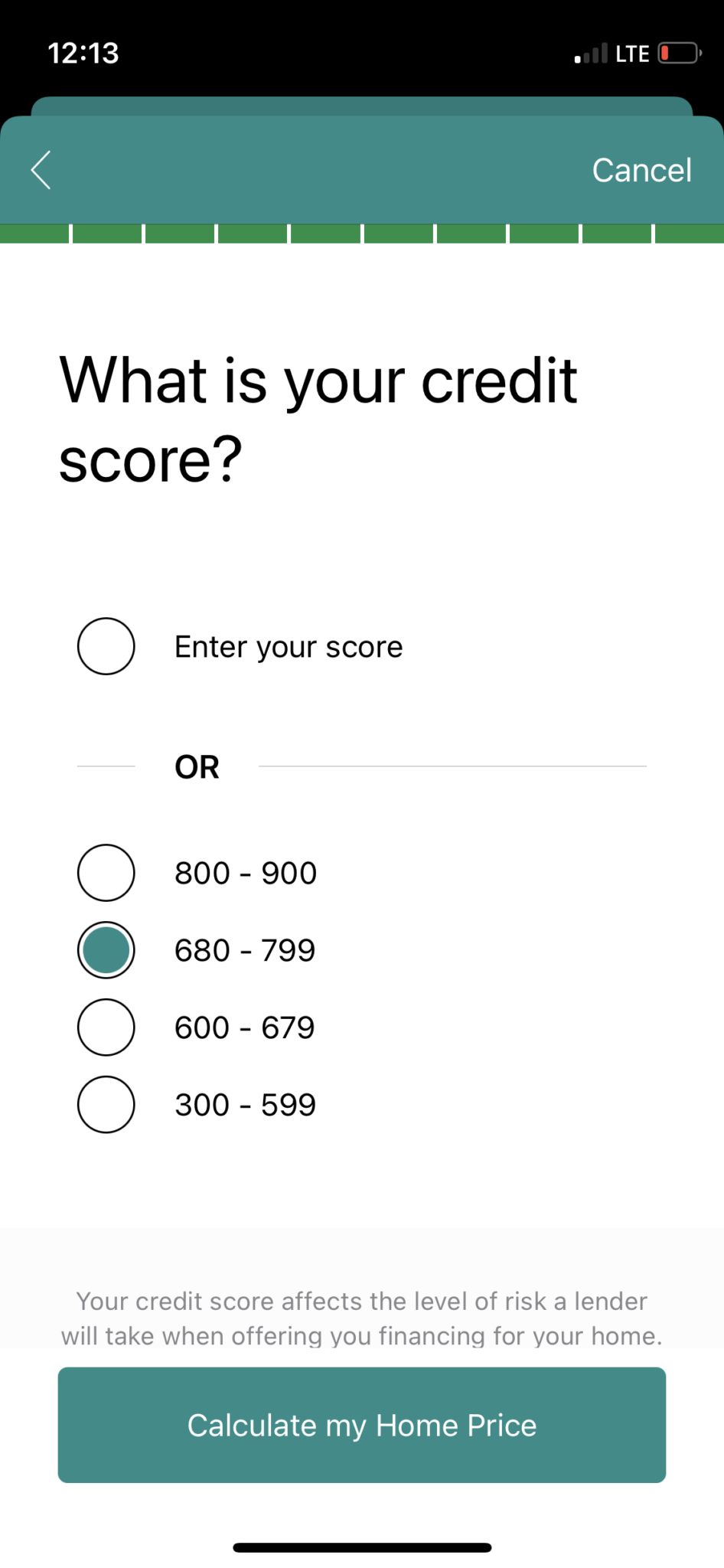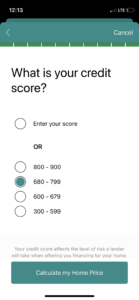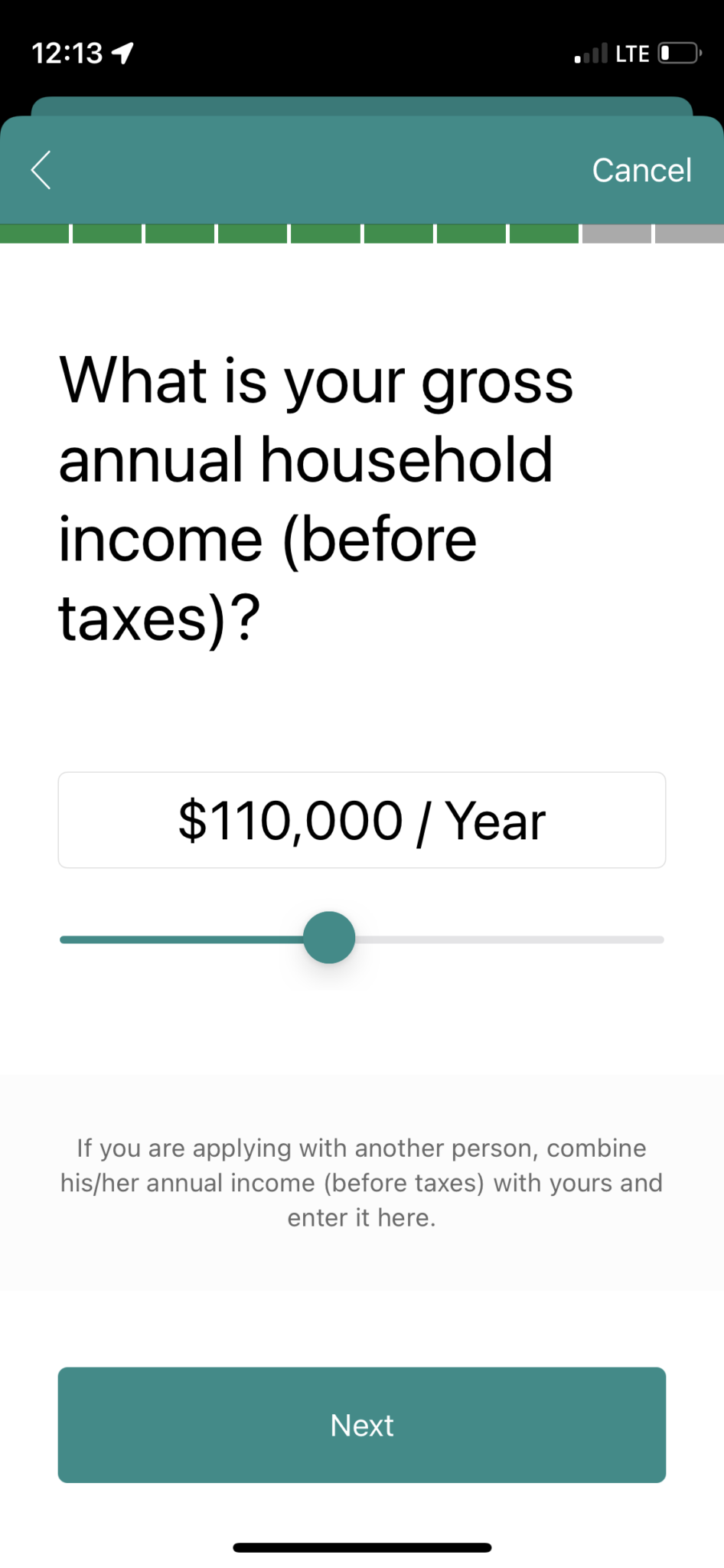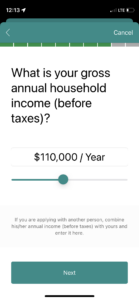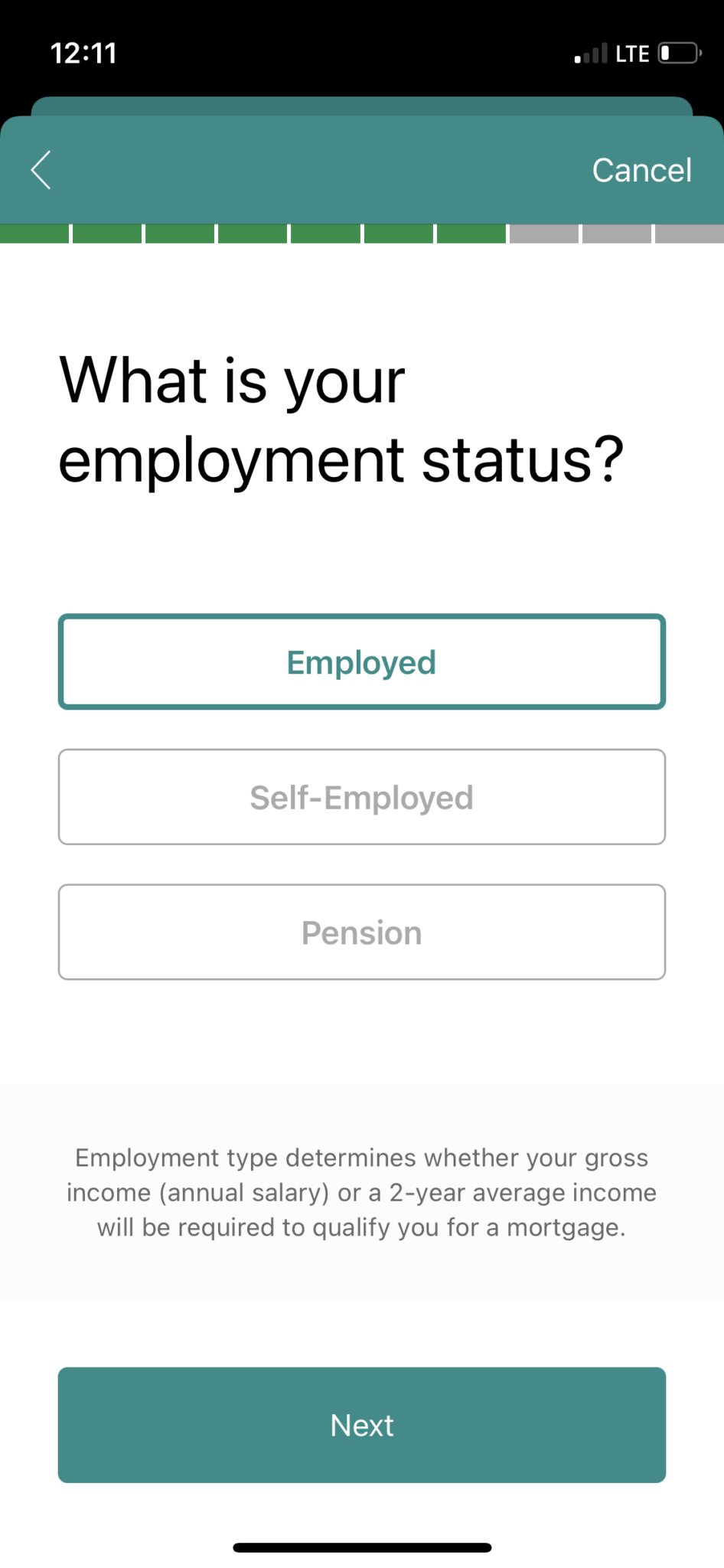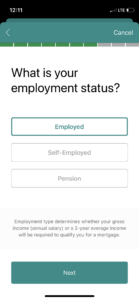 After these steps are complete, you'll be prequalified! This screen will show your estimated maximum purchase price, your monthly mortgage payment, and any expenses for your area like property taxes. You can expand any of the arrows for more details on the prices listed. For example, let's review what makes up this hypothetical monthly mortgage payment.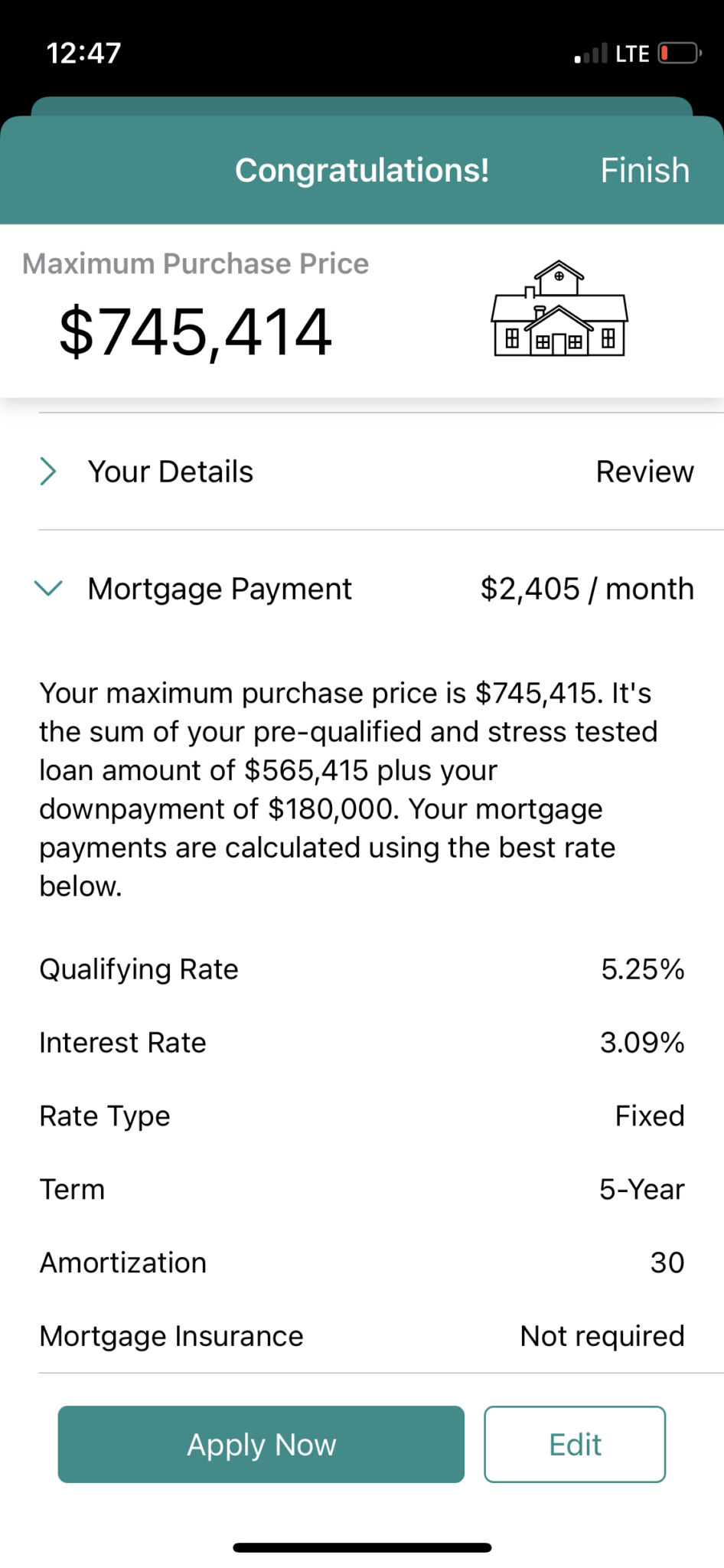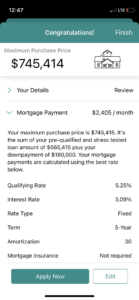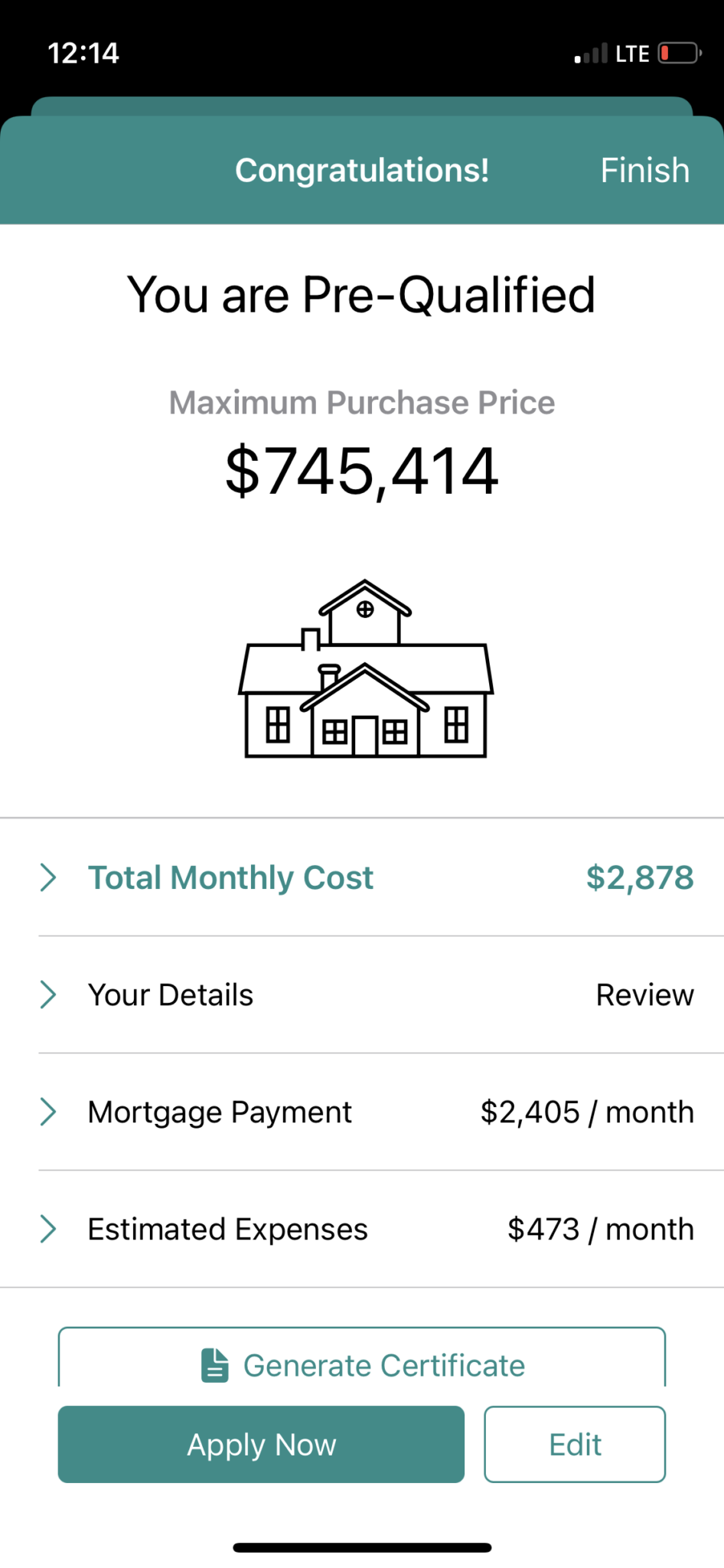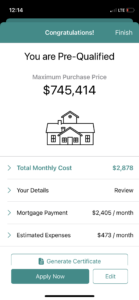 As you can see, this result outlines the interest rate we would qualify for, as well as the type of mortgage and amortization period. 
The Get Prequalified tool is simple and quick, and it gives you free access to a ton of mortgage information that actually fits your situation. Be as specific as you can for the most accurate results, and don't hesitate to reach out if you have questions!
You can download the MCC Home Centre App here.
Want to continue the mortgage discussion? Contact me or book a call into my calendar below.