Interest, interest, interest.
Just like the three most important factors in real estate are location, location, location… when it comes to mortgage financing, interest rate is numero uno.
I have to admit this is not an earth-shattering revelation but I've observed that borrowers rarely focus their attention on the real story about interest. Read on and I'll tell you the one thing you need to understand about your mortgage and interest.
If you are shopping around for a mortgage what is your mantra?
Right.
What's the lowest rate? Find me the lowest rate. Lowest rate, lowest rate, lowest rate.
Like zombies on the loose to consume the lowest rate.
There is nothing wrong with wanting the lowest rate. Rate is the price of the money you borrower. Believe me, I'm all about saving money.
When I go to the grocery store and see a certain brand of milk .50 on sale, it's in my cart.

But what's the difference between milk and your mortgage?
This is a serious question, consider it for a moment…
Answer. Once you pay for your milk the price you paid does not change. Nothing you do will ever change the fact that you paid $3.49 for the milk.
Your mortgage on the other hand is a completely different story. Yes the interest rate you sign up for is the price of the mortgage but the total cost is in your control. It's not about what you pay for the mortgage, it's really about how much you pay for your mortgage.
Don't believe me?
Consider first time home buyers Fayaz & Sara who needed a $250,000 mortgage amortized over 25 years. They shrewdly negotiated a rate of 4.00% (The best in this imaginary market). Like most first time home buyers they are on a tight budget but they want to pay off this mortgage ASAP so they can get on with their ultimate dream of traveling the world.
They consider monthly payments and using a mortgage calculator figure out that over the 25 year life of their mortgage they are going to pay $144,513.15 to their lender in interest.

Now if they budget their cashflow a little more carefully and take on accelerated bi-weekly payments they figure out that they'll pay $124,058.22 over the life of the mortgage. That is an interest savings of $20,454.93 just by paying once every two weeks.
Awesome right?
In both scenario 1 (monthly payments) and scenario 2 (bi-weekly payments) the interest rate is the market leading 4% but their decision to take action and pay bi-weekly saves them $20,000 in mortgage interest.
Do you see the point?
It's not about interest rate. It's about interest paid.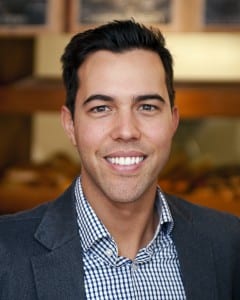 So, the one thing you need to understand about your mortgage is that it's not just about the interest rate but the interest paid. Once you set up your mortgage you'll want to figure out exactly how much interest you are going to pay to your lender and then take action to earn back that money from the bank. And this is where banks and mortgage advisers fail! We should be showing you all kinds of methods to pay down your mortgage and put money into your pocket.
This post is part of the Ultimate Mortgage Insights Series. Leave me your details below to sign up for my email list so you don't miss any of the the good stuff.