Key points from the Bank of Canada April 2021 announcement:
The Bank of Canada maintains the overnight lending rate at 0.25%, which means no change to the retail prime rate of 2.45% (2.60% TD).

The BoC revises projected rate change date to late 2022 from early 2023.

BoC begins scaling back on quantitative easing from $4B per week to $3B on account of stronger than expected numbers for Q1.

For the first time BoC mentions real estate and that they will continue to monitor the hot market if new policy is required.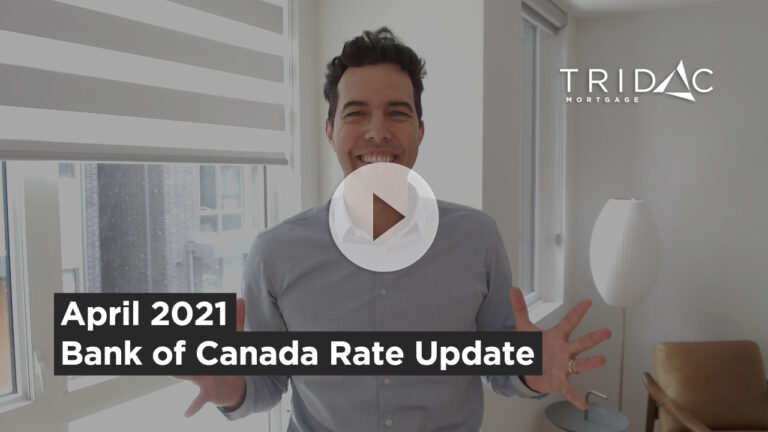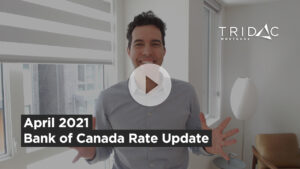 The Bank of Canada is holding the overnight rate steady
There were no unexpected changes or surprises from the Bank of Canada this morning. The Bank has decided to leave the overnight lending rate at its current level of 0.25%. 
Canada's economy is recovering better than expected which has prompted some revisions to the central bank's policy and projections.
You can read the Bank of Canada's full press release here. 
What does this mean for you?
If you currently have a variable rate mortgage or secured line of credit, you'll see no changes to your monthly payments. The retail bank prime rate will remain at 2.45% (2.60% TD bank). 
Since the last meeting fixed rate mortgages have increased by about +0.70% from February lows. 
The decision fixed vs. variable should be considered but at the moment there remains no strong incentive to convert a variable rate into a fixed rate. 
NOTE: if you are currently in a variable rate with a discount of minus .60 or less it might be worthwhile considering a refi to a lower rate. 
For more information about mortgage financing and to discuss any specific requests please book a call directly into my calendar here below.