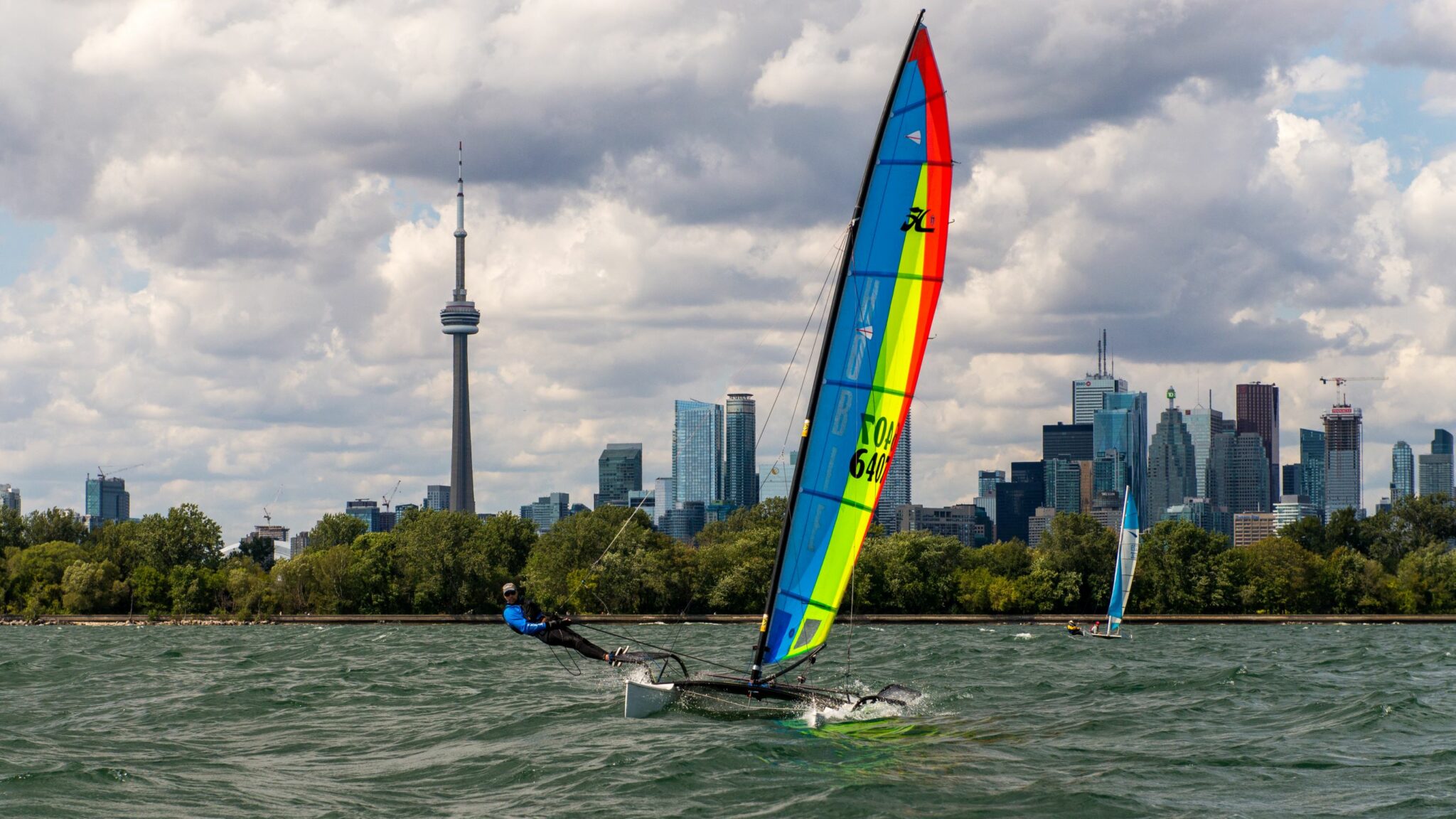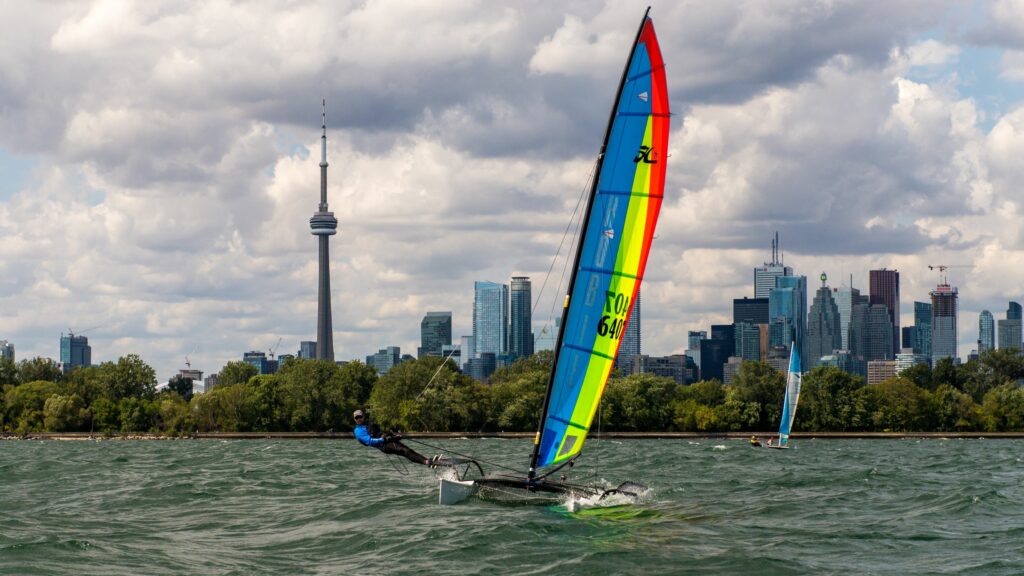 See that guy on the boat? 
That's me. And if you could zoom in you'd see a smile from ear to ear.
For me, nothing beats the thrill of trapezing off the side of a boat feeling the wind, waves, and power of nature propelling me along. It's definitely my happy place.
Aside from the thrill of the sport, I also love the unique view of the city skyline from behind Toronto Island. Over the past 15 years that I've been sailing here, the skyline has exploded! The growth of this city never ceases to amaze me, and despite some of the frustrations we all feel living here, we are so fortunate to be living in arguably the fastest growing city in the western hemisphere. 
43% of all cranes in N. America are located in Toronto at the moment…crazy! How many cranes can you count in the picture above? 
But here's the absolutely shocking part. Despite all those cranes and construction sites across the GTA, we are still woefully under-servicing our growing population needs.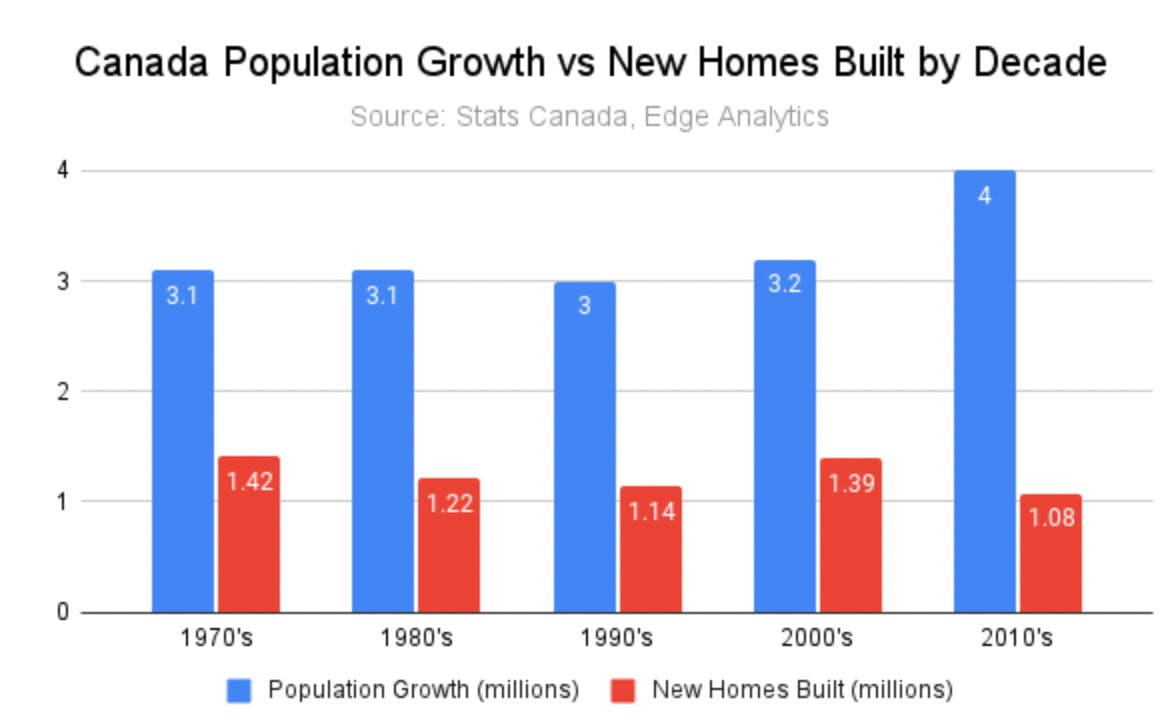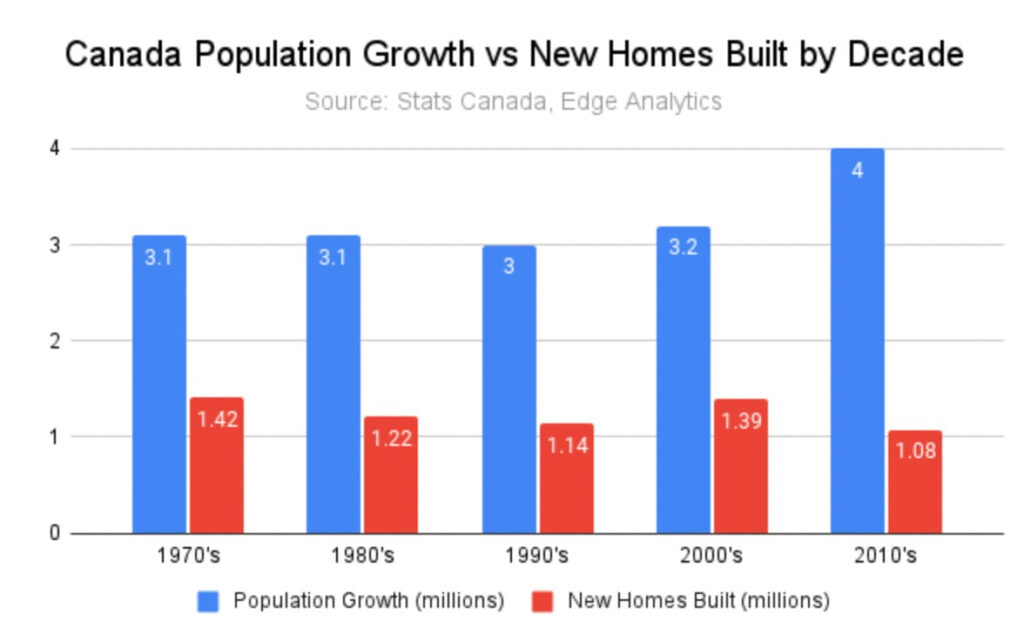 Courtesy of https://edgeanalytics.ca/
"From the 1970s to the 2010s, Canada grew by an average of 3.1M people and built on average 1.3M new single-family homes each decade. That's about 1 new home for every 2.5 people. 
But during the 2010s, population growth surged to 4 million but new homes built fell to less than 1.1M. So now there is just 1 home for every 3.9 people."
Wow. So it's no wonder that we have all those cranes building new homes for Canadians, right? But is it the right type of home?
Lack of growth for single-family homes
The following graph shows the latest data of new homes under construction across Canada and breaks down the trend based on construction type – condo, rental, and single family.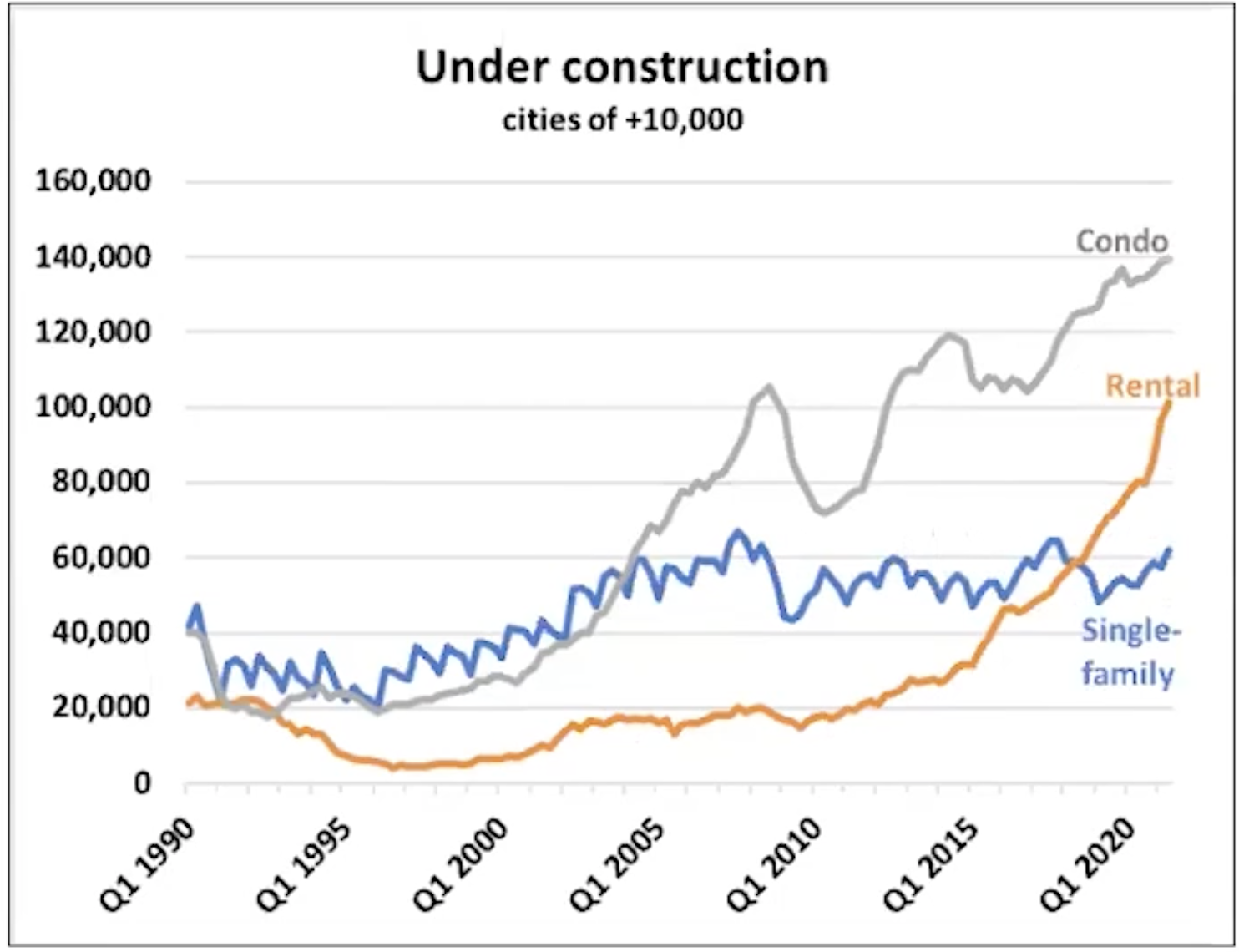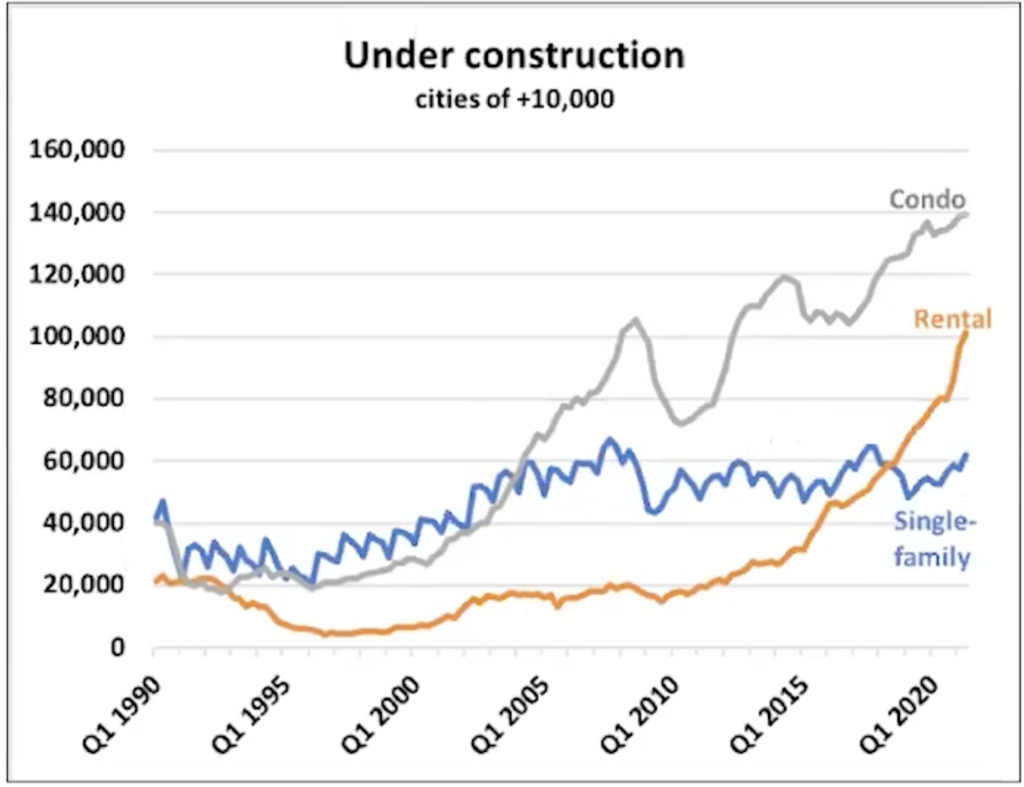 Courtesy of https://edgeanalytics.ca/
As you can see, there is tremendous growth in the condo and rental segments, but what jumps out to me is the lack of growth in the single-family segment. 
Not everyone can live in a condo or rental apartment to suit their lifestyle needs. And just think what will happen to Toronto's population after the pandemic ends. Canada is already on track to meet its ambitious 2021 immigration target of 400,000 new Canadians.
Long story short, our population is growing, and housing supply isn't keeping up. What does the future hold for housing in Toronto and the rest of Canada?
Post-election changes to housing policy
Expect lots of tinkering and changes to housing policy. Affordability and housing was the most important issue (COVID aside) to Canadians during the most recent election. We should fully expect changes from regulators and policy makers in the coming months. 
With the Liberals reclaiming a minority government, it's important to refresh yourself on some of the key points from their housing platform. Some of the highlights include:
Government funding and programs to allow first-time buyers to purchase a home more easily. This includes introducing a tax-free home savings account, doubling tax credits, and further expansions to the First-Time Home Buyer Incentive.
Building more homes to meet demand, with a focus on affordable housing, and housing in urban cores near transit and child care facilities.
Banning purchases by foreign investors for two years to prevent further price increases and curb the trend of unused housing when Canadians need it most.
Stay tuned for more on this topic….
I'm here to support you. 
The door is always open to you. I'm not a banker, and I'm not in it simply to do a transaction. Success is based on the relationships that I build and maintain. 
Feel free to get in touch via my booking calendar below.