With another RRSP season deadline just behind us, a lot of us are probably still thinking about investments. And what better time to have a look at new investment opportunities. Specifically, I'm talking about investing in mortgages. Chances are you don't give mortgage investing much thought but the truth is most of us have an indirect investment in mortgages. If you have your money in a bank, trust, insurance or finance company you are invested indirectly in mortgages. All of these entities invest large portions of their assets (your money) in residential mortgages. Large financial institutions feel that mortgages are a safe place for their money. Imagine the benefits of investing your money directly in a mortgage.
Mortgage investments take various forms and can be tailored to suit most investor needs and risk profiles. Below I've outlined 3 mortgage investment types that you can invest in.
#1: Direct Mortgage Investment
In a direct mortgage investment you act as a private lender providing all of the funds to a borrower. You're like the bank. The mortgage contract which contains the interest rate and repayment terms is registered in your name through a lawyer. Depending on the agreed upon terms you receive a regular monthly mortgage payment.
#2: Syndicate Mortgage Investment
Together with a number of other lenders you pool your money and provide funds to a borrower. The mortgage contract is registered proportionally in your name through a lawyer and depending on the agreed upon terms you receive a regular monthly mortgage payment proportional to your contribution to the mortgage.
#3 Mortgage Investment Corporation (MIC)
In a MIC you invest in a corporation and receive shares. The mandate of the corporation is to invest your money in a portfolio of mortgages held in the name of the corporation. At the end of the year, dividends are paid out to you and you can choose to keep these as cash or reinvest in the fund.
Can the average Canadian investor put her money into these types of mortgage investments? Absolutely. Deep pockets aren't required, and anyone can get into mortgage investments. And yes, you can hold these investments inside a registered investment vehicle including RRSP, RESP, TFSA, RIF, LIRA and LIF.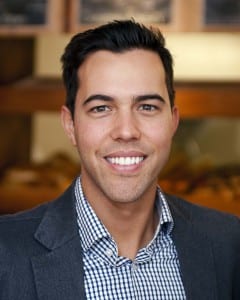 I invest on behalf of my clients. If you'd like more information just reach out to me. I love questions and enjoy answering them. Send me an email or call me directly at 416.461.0204. Also, I've got a mortgage investment newsletter that I send out. Send me your email with the title "subscribe" and I'll add you to my list.
Disclaimer: The higher powers that be in the world of investments require me to clarify that as is the case with all investments there are certain risks. The rate of return on any of these mortgage investments is proportional to the risk factor.  You should always seek independent legal advise before investing in a mortgage.