I  certainly know that dealing with brokers and private lenders can be sketchy at best. Since a lot of the decision making on private mortgages is discretionary there is no standardized practice or guide for you as a private borrower to go by.

You can be left with a lot of questions and very few resources to help you understand your private mortgage lender rates and fees.
How do you know if the private mortgage rate your lender or broker are offering you is fair?
How about the broker and private lender fees?
We will be elaborating on this mystifying topic in today's blog which will have you feeling much more informed and confident when faced with these decisions.
INTRODUCING THE ULTIMATE PRIVATE MORTGAGE GUIDE FOR INTEREST RATES & FEES
Without an idea of how private lenders and brokers think about your mortgage request you can be left paying exorbitant fees and rates costing you thousands of unnecessary dollars.
Unfortunately since a private mortgage is usually obtained to fix a financially stressful situation most borrowers will pay these high costs without knowing any better.
But not you after reading this guide.
In this guide I'll attempt to answer some critical questions about private mortgage lenders and brokers.
 I'll use my experience as a broker and private mortgage investor to share some insights with you.
I'll shed some light for you to determine:
• – How private mortgage lenders in Ontario determine their rates?
• – How private mortgage lenders in Ontario determine their fees?
• – How mortgage brokers determine their fees?
What's the deal about private home equity mortgage lenders?
Read on.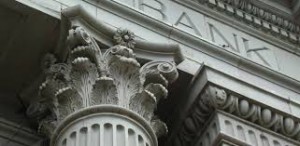 First a few words about the purpose of private home equity mortgage lenders.
WHY WE NEED A PRIVATE HOME EQUITY LENDER?
Private lenders in Ontario serve a very important purpose helping Ontario borrowers left without options by mainstream banks and financial institutions.
There are any number of reasons why you might not be able to get financing from your bank or financial institution.
In my post Private Home Equity Mortgage Lender vs. Institutional Mortgage Lender I highlight a number of critical differences between mainstream lenders and private lenders.
The most critical differentiating factor is the amount of risk that different classes of lenders will accept.
In the illustration below I show the risk scale and where each lender class fits in. As we move down the risk scale the more likely you are going to need a private mortgage lender.



Factors that can contribute most to risk include:
• – Lack of equity
• – Challenges proving income
• – Not enough income to satisfy lender's debt to income criteria
• – Poor repayment history on existing debts or mortgage
• – Low beacon/credit scores
• – Issues relating to your real estate (construction, liens, property type etc…)
ALSO READ:  Top 4 reasons borrowers need a private home equity loan or a private second mortgage
How do they do it?
While mainstream banks and financial institutions have low tolerance of risk private home equity mortgage lenders are different.
Private mortgage lenders consist of individuals or groups of individuals who will pool money together to lend.
From a private home equity mortgage lender's point of view a loan is an investment opportunity secured on real estate.
While they are more flexible than banks private mortgage lenders in Ontario still have to balance risk and reward.

HOW PRIVATE HOME EQUITY LENDERS IN ONTARIO DETERMINE THEIR INTEREST RATES?
Interest rates for private home equity mortgage lenders in Ontario are determined like any other investment. The private lender will evaluate risk vs. reward.
Risk vs. reward is a very fundamental concept in investing and the same applies for the determination of the interest rate on your private mortgage.
The higher the risk a lender assumes by selecting a mortgage the higher the reward or in this case interest rate needs to be to compensate for the risk.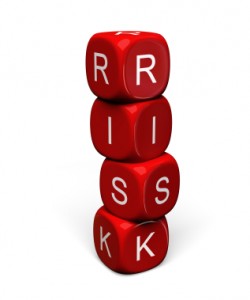 LOAN-TO-VALUE IS KING WHEN DETERMINING PRIVATE MORTGAGE RATES.
The critical defining characteristic of a mortgage is that it is secured debt. That's important because if default occurs a lender can get the court's permission to sell the property under power of sale to recover the principal and any outstanding interest.
ALSO READ: How much equity do I need to apply for a private home equity mortgage
So when it comes to pricing or rates for private home equity mortgages loan to value (LTV) is most critical.
| Up to 50% LTV | Least amount of risk |
| --- | --- |
| 50% to 65% LTV | Lower risk |
| 65% to 75% LTV | Moderate risk |
| 75% to 80% LTV | High risk |
| 80% LTV or higher | Extreme risk |
So let's talk private lender interest rates
Alternative B institutional lenders like the Home Trusts, Equitable Banks and Optimum Mortgages of the world, have a higher risk tolerance than banks and typically cut off their rates to borrowers at approximately 5.50% for a 1 year term.
If 5.50% is the cutoff for institutional money then private mortgage lenders in Ontario who take more risk need to be compensated accordingly.
Using the LTV table above and adding interest rates to reflect the risk:
| Up to 50% LTV | Least amount of risk | less than 7% |
| --- | --- | --- |
| 50% to 65% LTV | Lower risk | 7% to 8% |
| 65% to 75% LTV | Moderate risk | 8% to 10% |
| 75% to 80% LTV | High risk | 10% to 12% |
| 80% LTV or higher | Extreme risk | 12% plus |
NOTE: It's worth highlighting that if a borrower needs more than about 65% loan to value financing is usually broken down into a 1st mortgage and 2nd mortgage.
If you have an existing mortgage common practice is to leave your existing 1st mortgage in place and provide a 2nd mortgage at the approximate pricing indicated above.
A Grain of salt.
Also a little disclosure on my behalf. I'm sharing this table as a guide. There may be factors besides loan-to-value that affect the interest rate a private mortgage lender in Ontario will charge. Factors such as credit history and income will certainly affect rates as well.
ALSO READ: Best private mortgage lenders in Ontario
HOW ONTARIO PRIVATE HOME EQUITY LENDERS DETERMINE THEIR LENDER FEES?
When it comes to private home equity lenders there are various business models and styles of operation.
Some of the most common types of private mortgage lender types include:
• – Mortgage investment corporations
• – Mortgage administrators
• – Private individuals/corporations
• – Mortgage syndicates with private individuals
It is common practice for private mortgage lenders to charge a lender fee in addition to the interest rate.
The fees are typically included to cover operational and administrative costs incurred by the lender to manage and administrate your mortgage.
Lender fees are very discretionary.
In my experience I find that lenders get away with charging lender fees simply because they can. As a private mortgage home loan borrower you're hard pressed to find alternative solutions and lenders know that.
In Ontario it's common practice for private lenders to charge a 2% lender fee or minimum of $2,000 which ever is greater. 
However, over the years I've seen some CRAZY lender fees over 5%. Why? Again it's completely discretionary and a reflection of the difficulty to finance.
If your private home equity mortgage loan request is a strong one where you have tonnes of equity and solid income and credit you're unlikely to experience high fees.
Whereas if you're asking for 85% LTV and find a lender willing to take the chance and provide you with financing chances are you'll pay a high lender fee as a reflection of the difficulty and risk associated with the mortgage.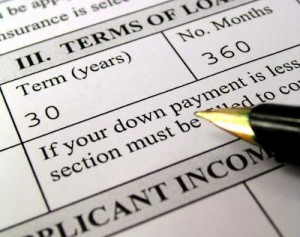 Is it possible to find a private lender that doesn't charge a lender fee?
It's a bit of a unicorn but they do exist. 
Some of the true private lenders who are individuals operate much more simply and forego lender fees. 
From my own experience operating Hansa Mortgage Investment Corporation we tend to lower and accommodate our lender fees and sometime waive them if the opportunity arises.
HOW DO ONTARIO MORTGAGE BROKERS DETERMINE THEIR BROKER FEES?
Here's the problem.
Private mortgage lenders do not payout commissions or finders fees to mortgage brokers who bring them business. Instead common practice is for brokers to charge a fee on top of the lender fee as compensation for arranging your private home equity mortgage.
As a general rule of thumb mortgage brokers match the fee charged by the Ontario private lender.
                          The greater of 2% of the principal amount or $2,000.
There is discretion on this fee and it certainly can be negotiated as part of your deal. As the mortgage amount increases there might be ability to lower the 2%.
However, if your mortgage amount is lower it's difficult to negotiate because whether your private mortgage request is $25,000 or $250,000 there is almost the same amount of work required.
Choosing a mortgage broker for your private mortgage
In Ontario it's necessary to arrange financing through a licensed mortgage broker.
In selecting your broker for a private home equity mortgage it pays to shop around a bit.
It's not just about the fees and rate. 
Your broker should be someone who truly looks out for you and your best interest and understands how to evaluate your situation.
It's easy to get someone into debt but difficult to get out of that debt. Your mortgage broker should be someone who comes up with a comprehensive plan to guide you through the private mortgage process and is still there at the end of the term to move you back into main stream financing at the bank.
If you don't have an exit strategy don't proceed with a private mortgage loan. 
I've often had borrowers come to me who have taken on a private home equity mortgage with no exit strategy.
This is a sad circumstance.
Because it leaves you as a borrower high and dry paying expensive interest on a high loan amount with very few options to get out other than selling.
Through this ULTIMATE GUIDE TO ONTARIO PRIVATE LENDER RATES & FEES I hope I have shared some useful information for you. Now you should be better armed to tackle your private home equity mortgage loan request with a little more knowledge.
You now understand:
• – How private mortgage lenders in Ontario determine their rates?
• – How private mortgage lenders in Ontario determine their fees?
• – How mortgage brokers determine their fees?
LOOKING FOR PRIVATE MORTGAGE OPTIONS?
As a Toronto mortgage broker and mortgage investment fund manager I am in a unique position to provide you with private 1st, 2nd & 3rd mortgage options. See what my clients have to say:

USE THE CONTACT FORM BELOW TO GET IN TOUCH WITH ME RIGHT AWAY FOR A FREE PRIVATE MORTGAGE CONSULTATION.