If you're a regular on my blog then you'll know that my focus as a mortgage broker is on mortgage debt-reduction. Nobody really wants to own a mortgage, they want to own a home!
I believe the mortgage industry has missed the mark on showing Canadians how to achieve that goal. All too often the focus is on the smaller details like low rates. Never is the focus on developing a long term plan to become mortgage-free. The truth is that over the long-term low rates don't necessarily help you payoff your mortgage sooner or more cost effectively.
But things are changing.
Finally one of the big 5 banks has started to change their tune. They're now focusing marketing dollars on educating borrowers on how to become mortgage-free faster. That's what we all want anyway isn't it?
Scotiabank has recently started running a slew of ads focusing on getting rid of your mortgage and I like it.  Their new marketing features phrases like "own a home not a mortgage" or "become mortgage-free faster and easier".
You may have seen the Scotia Mortgage Celebration ad running on T.V or this excellent "whiteboard" video circulating on social media about how small changes make a big difference to your mortgage.
I have to admit I was a little green with envy when I first saw these ads and shift in focus from Scotia. I wished I had deep enough pockets and marketing power to present these simple yet powerful concepts as uniquely on my blog. Ultimately I was very happy to see this campaign. I believe this is just another mile-post indicating that the time is right for Canadian mortgage borrowers to focus on mortgage debt-reduction and becoming mortgage-free sooner.
"There is nothing more powerful than an idea who's time has come." -Victor Hugo
Around the world and here at home we are seeing a trend towards financial responsibility. From grass-root household budgets all the way to national governments undertaking austerity measures, belts are being tightened.
The fact that a bank, who carefully watches every dollar spent, feels it's worth-while to spend money on an extensive mortgage-free campaign shows that mortgage debt-reduction is important to Canadians.
For that reason I tip my hat to acknowledge Scotia.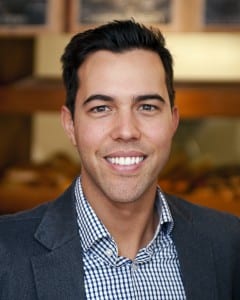 To be fair though you don't need to have a Scotia mortgage to pay off your mortgage sooner. Almost all mortgages in the market have similar features.
As an independent mortgage broker I work with Scotia and other lenders. My focus is on helping borrowers develop a plan to pay off your mortgage and work towards debt free home ownership. Contact me today.
If you'd like to stay in touch with me and learn more mortgage debt-reduction tips sign up for my FREE blog updates.
Do you have a tip that you'd like to share with readers about how to become mortgage-free sooner?  Get in touch with me and I'd love to feature your story.