Guess what happened today at the Bank of Canada's scheduled meeting? That's right! Yet again the Bank of Canada has opted to leave the prime rate unchanged. The last time the BoC changed the prime rate was way back in September 2010.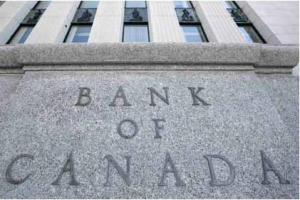 You may recall that during the last meeting in April the bank used more optimistic language warning that an interest rate hike could be triggered later this year. However, the crisis in Europe is causing a "sharp deterioration" in global financial conditions and the BoC is exercising caution going forward. The BoC is still expressing concerns about households continuing to add to their debt burden during a time of modest income growth.  You can read the entire press release here.
What Does This Mean To Your Mortgage?
The prime rate remains at 3.00%. Given the language and uncertainty of economic conditions it appears to remain unlikely that the prime rate will change in the coming months and perhaps even for the rest of 2012. If you're in a variable rate mortgage, and on the fence as to whether to lock in, you can breath. It appears as if there is no rush to lock in.
If you are carrying debt on lines of credit which are based on prime now is the time to concentrate on paying off the balances while the interest is low. If you feel that your consumer debt is becoming a burden contact me to explore whether a refinance is right for you. Fixed rate mortgages remain historically low.
I'm always available to help you. If you have any questions or concerns about your mortgage, are wondering how to position your mortgage in light of your overall financial picture, or just have a question about mortgages in general, I'm always happy to help.  Reach out to me at 416.461.0204  or email.