Welcome to 2022! I hope you had a restful and enjoyable stretch of holidays and are slowly getting back into the swing of things as we resume work.
As always, I will be monitoring and reporting on the Bank of Canada's actions this year. To kick off 2022, I thought it would be helpful to outline the key dates the bank has set for their announcements, and a couple things we should expect to see this year. If you missed it, you can read my post about the bank's December 2021 announcement here, which will bring you up to speed.
Key dates
On eight Wednesdays every year, the Bank of Canada holds a meeting and issues a press release surrounding the target for the overnight rate. The overnight rate influences the rate big banks use to lend and borrow from each other, and it impacts mortgage rates as well. The overnight rate has sat at 0.25 per cent since March 2020, when it was lowered to deal with the expected economic impact of the COVID-19 pandemic.
Here are the key announcement dates for 2022: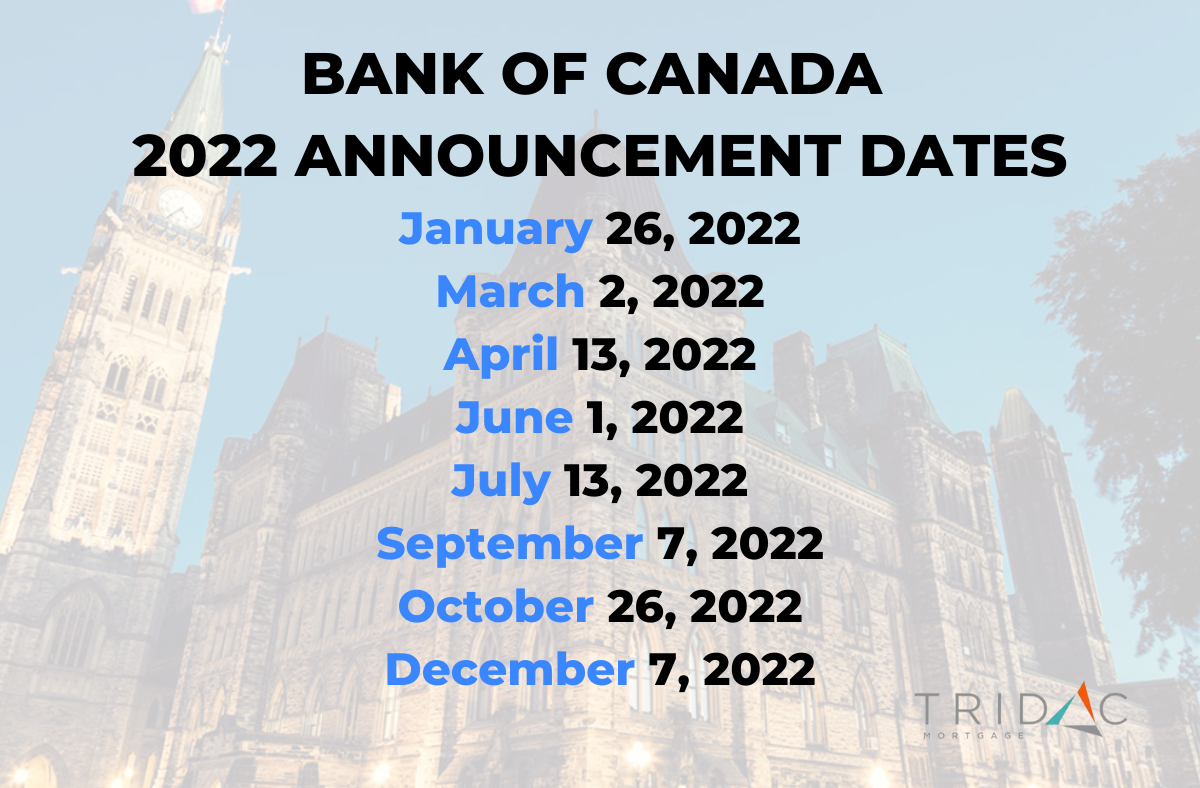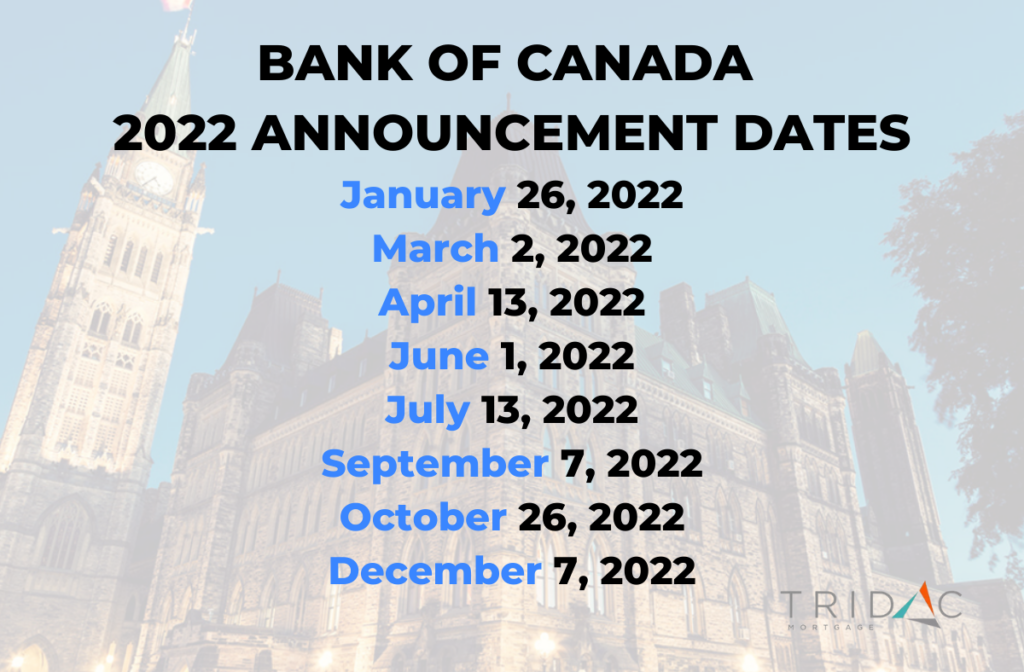 What should you expect?
So, should you expect to see any major changes this year? Back in December, it was revealed that inflation had reached record levels here in Canada, and our economic recovery was progressing faster than expected. This has put the pressure on the bank to increase interest rates to deal with this inflation. However, during the bank's December announcement, they restated the importance of maintaining a low policy rate for the time being.
This means we are likely to see increases to the overnight rate within the first half of 2022. What we still don't know is exactly when this will happen, or how many increases we will see.
The door is always open
As always, I'm committed to helping my clients understand their mortgage options and choose the path that's best for them. The market can be confusing, but you don't have to navigate it alone! I'm still just a phone call or email away. Book a call directly via my calendar below, or get in touch with me here.